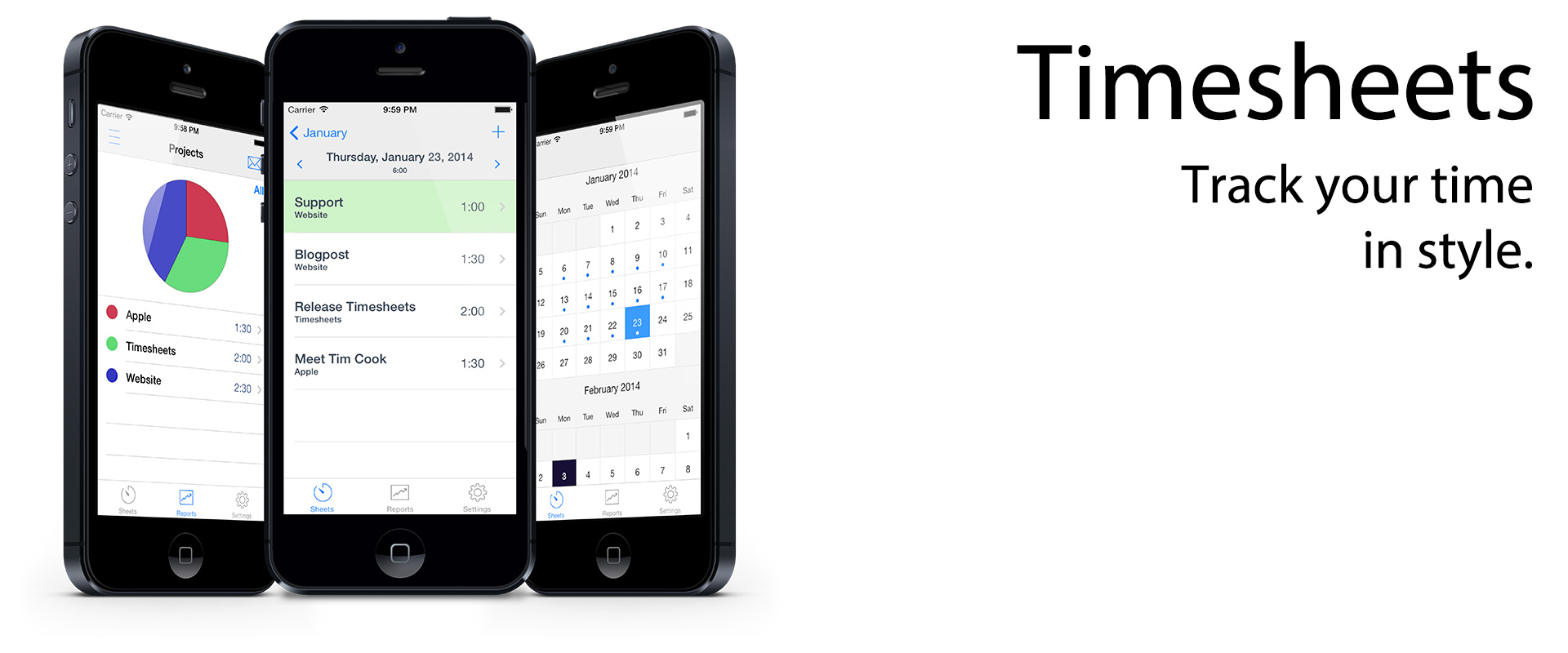 Overview
Ever wondered where you spend your time on? How many hours a week you work on a certain project? Look no further - Timesheets does it all - combined with an intuitive user experience and gorgeous look 'n feel!
Time tracking
Timesheets keeps track of your time in a gorgeous way. It's engineered to allow you to enter times quickly - without any hassle. It supports unlimited projects to track, and allows to tag your times to create custom reports. Timesheets can also send you a daily reminder to fill in your timesheet.
Integration with Calendar
Timesheets integrates with the iPhone/iPad's calendar. It reads in all entries from the Timesheet-calendar and imports the data into Timesheets. This allows to plan your week in Calendar.app, and update the planned timings with real values in Timesheets without having to copy the data!
Reports
Timesheets provides a beautiful report engine. It generates weekly or monthly reports, providing colorful charts and is able to email the results (either as HTML email and/or PDF). You can generate reports based on Projects or Tags.
Data
Timesheets leverages iCloud to keep your timesheet in sync between your iPhone and iPad - no need to manually synchronize data! Timesheets allows to backup your data to iTunes (in XML format, which allows you to import the data into your favorite desktop app!) - as well as to restore it back.
If you want more, take a look at our dedicated site.