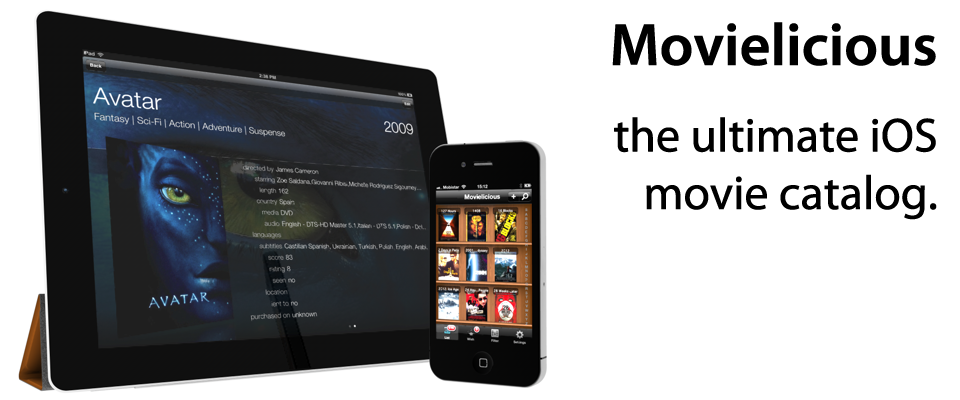 Overview
Movielicious is a movie and TV series catalog application with stunning graphics. It allows you to quickly add, find and view movie information in your library (with the ability to add new movies by seeking by title using lots of data sources - so all movie details are filled in for you!). It also allows to lend movies to friends, so you can easily keep track of who you gave that copy of "Avatar" to.
Movielicious is a universal app and thus runs natively on both iPhone, iPod Touch and iPad!
Features
Coverflow(tm) movie browsing
Add movies by Barcode scanning
Email your movie list
Fully customizable dvd catalog
Handles all modern media (DVD, Blu-Ray, HD-DVD) as well as oldfashioned media (VHS)
Movies are shown using their cover (and optionally their title)
Sort by name, genre and rating
Quickfind by title
Integrates with various online movie information sources, including the free themoviedb.org
Lend movies to friends
Total movie counter
Import from Extreme Movie Manager, DVD Profiler, MBase2, Personal Video Database, ANT Movie Collection, Movie Label 2011, Delicious Library and lots more!
Backup & restore your movie collection


If you want to write your own converter, you can find the Movies XML specification here.